5 TYPES OF NON-SLIP OUTDOOR TILES FOR GARDENS AND TERRACES
Outdoor spaces are the great stars of the summer season. As open-air areas, the choice of construction materials is crucial since outdoor tiles are constantly subjected to external aggression, inclement weather and, when it comes to pools, constant contact with chlorine.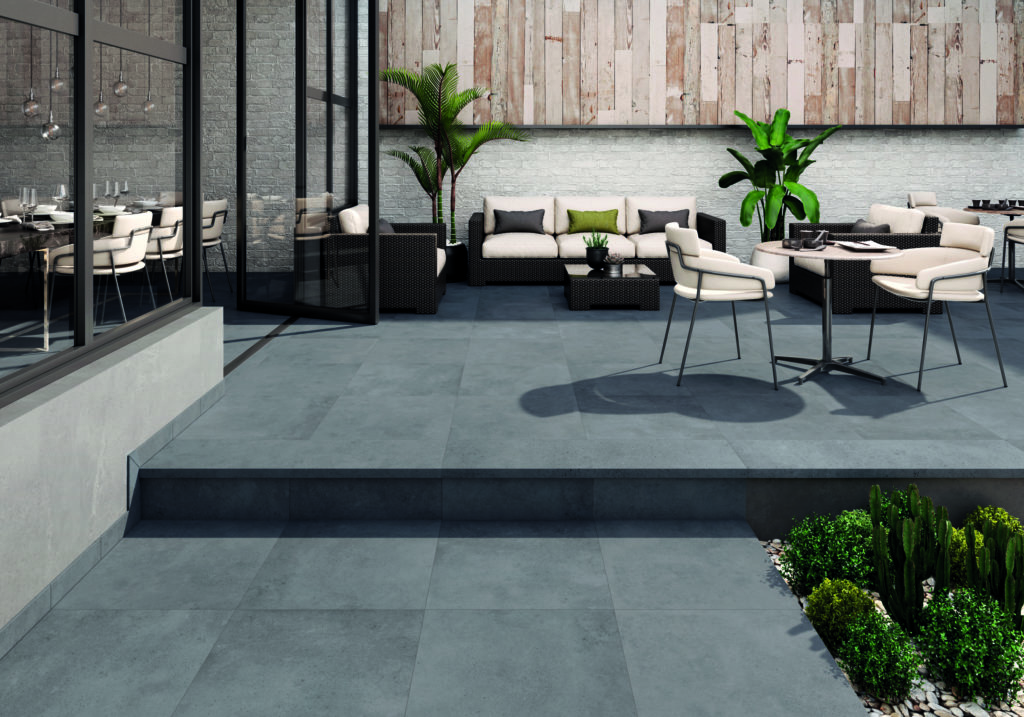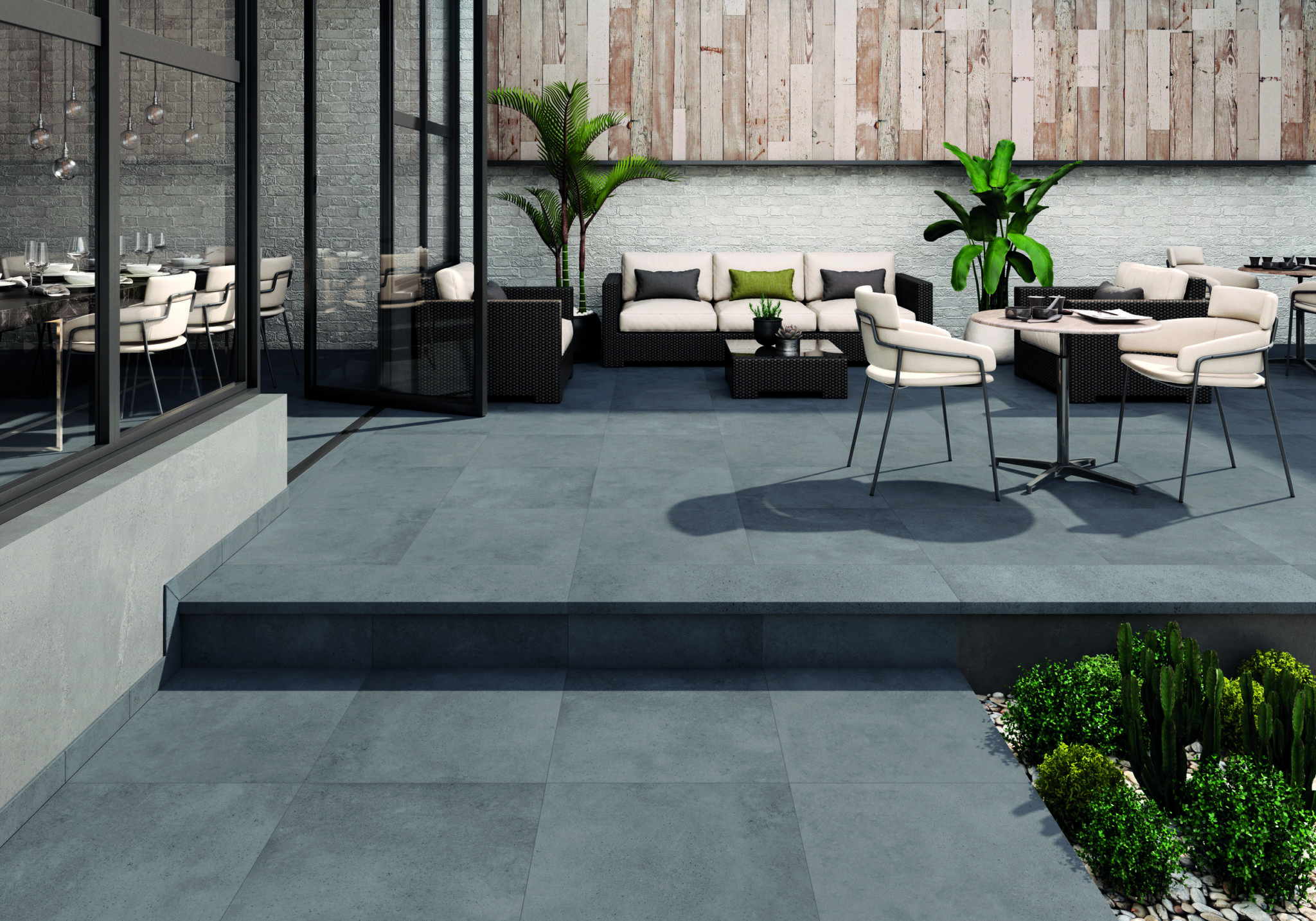 Gres Aragón has positioned itself as the reference outdoor tile brand by offering the perfect combination of beautiful esthetic finishes like marble, stone and wood with the ultra-resistance and durability of its porcelain and clinker collections.
The importance using non-slip outdoor tiles
Outdoor tiles require certain specific technical features in order to provide optimal performance and durability.
The Gres Aragón outdoor porcelain and clinker tile collections offer features like resistance to bending, surface abrasion, sudden changes in temperature, splitting and expansion due to moisture, which is particularly important in rainy seasons and in pool areas.
Safety is another extremely important aspect when choosing outdoor tiles. And this is where the C3 – R11/R12 non-slip finishes in Gres Aragón collections will make the difference.
These finishes guarantee user safety against slipping and falling on wet floors, whether in public or private settings in a pool or on a terrace or patio.
On the other hand, one of the most outstanding characteristics besides the importance of choosing non-slip finishes for outdoor tiles is the low porosity of porcelain and clinker.
They give these outdoor tiles immense resistance to stains which is essential when it comes to preventing the proliferation of fungi and mold and creating a safer anti-bacterial surface.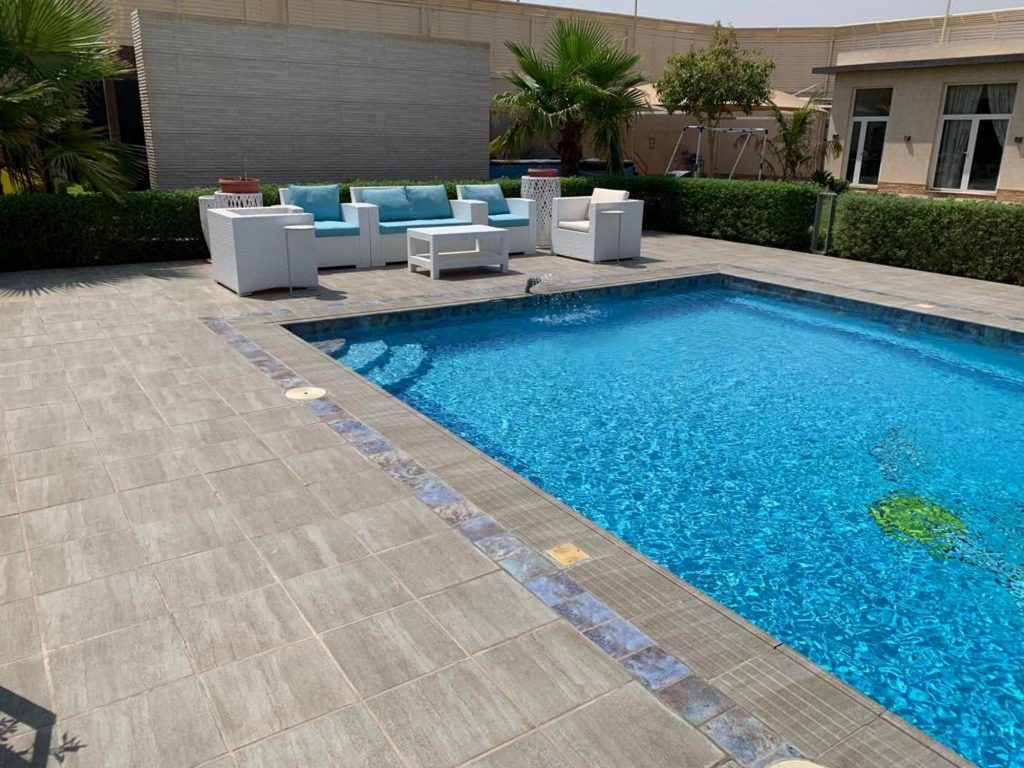 Different finishes for different garden and terrace styles
Beyond the fundamental technical features any outdoor tiling must have, there's the whole esthetic issue.
All the technological progress and constant innovation and trend research done by Gres Aragón allows us to offer collections that meet both technical and esthetic requirements.
The company's outdoor tiles cover a huge variety of designs and finishes that can perfectly adapt to all types of styles.
1. Imitation wood outdoor tiles
The use of porcelain enables the enjoyment of the naturalness of wood without leaving behind material features like high durability and resistance.
Collections like Ordesa or Rodenocreate comfortable, warm spaces for outdoor areas and pools as well; an excellent alternative to classical wood flooring.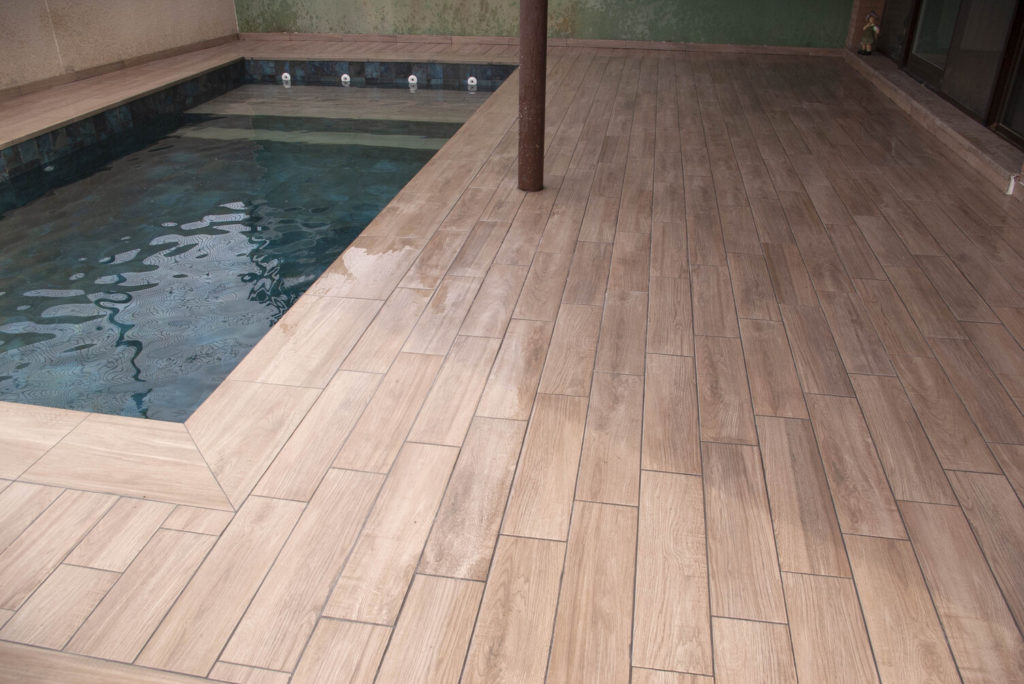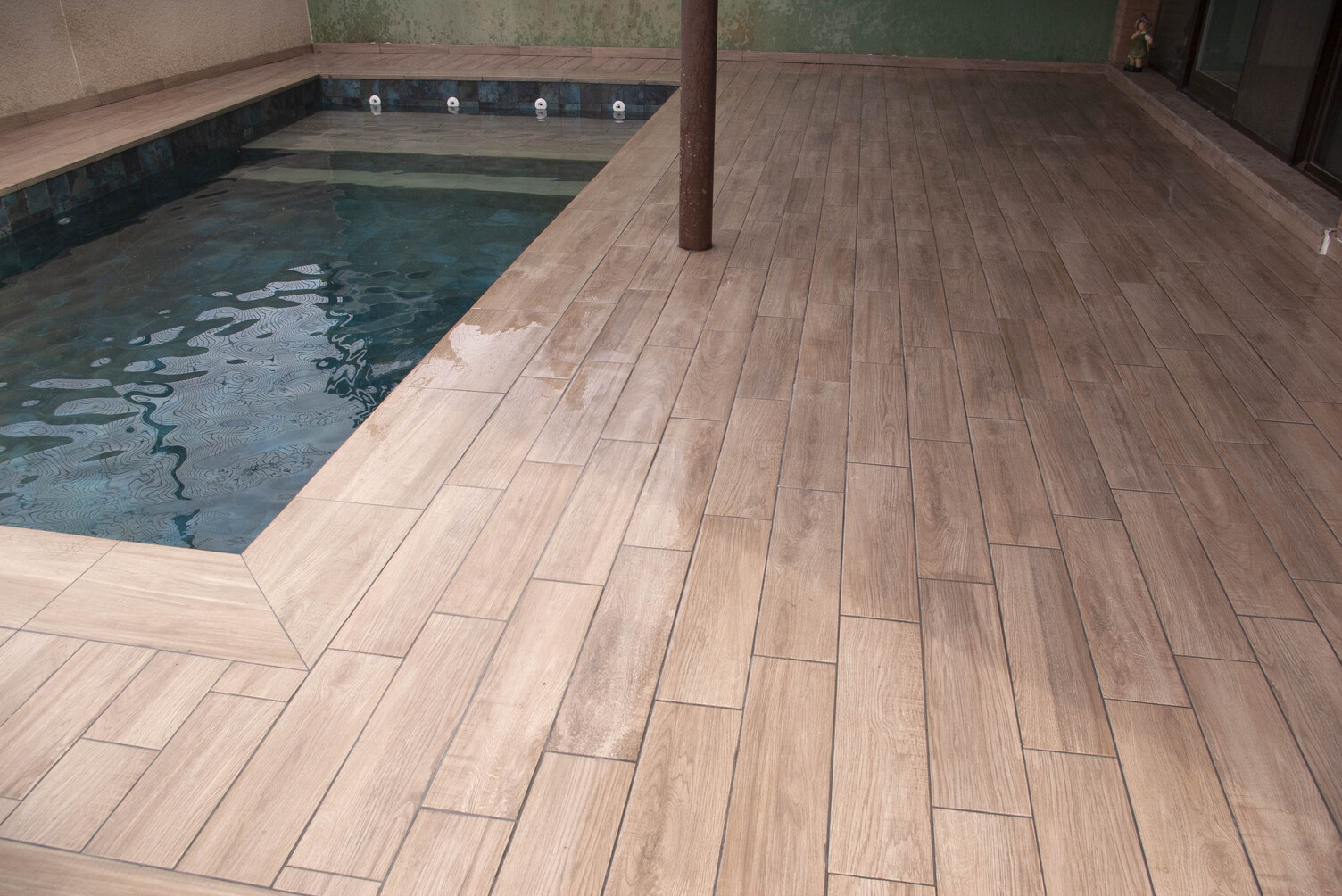 2. Imitation marble outdoor tiles
The elegance of marble is now available for terraces in an outdoor tiling version.
Unlike the original material, the imitation marble porcelain from the series Marble requires no maintenance and absorbs zero stains.
It's a wonderful choice for projects aiming to combine indoor and outdoor areas without giving up on sophistication.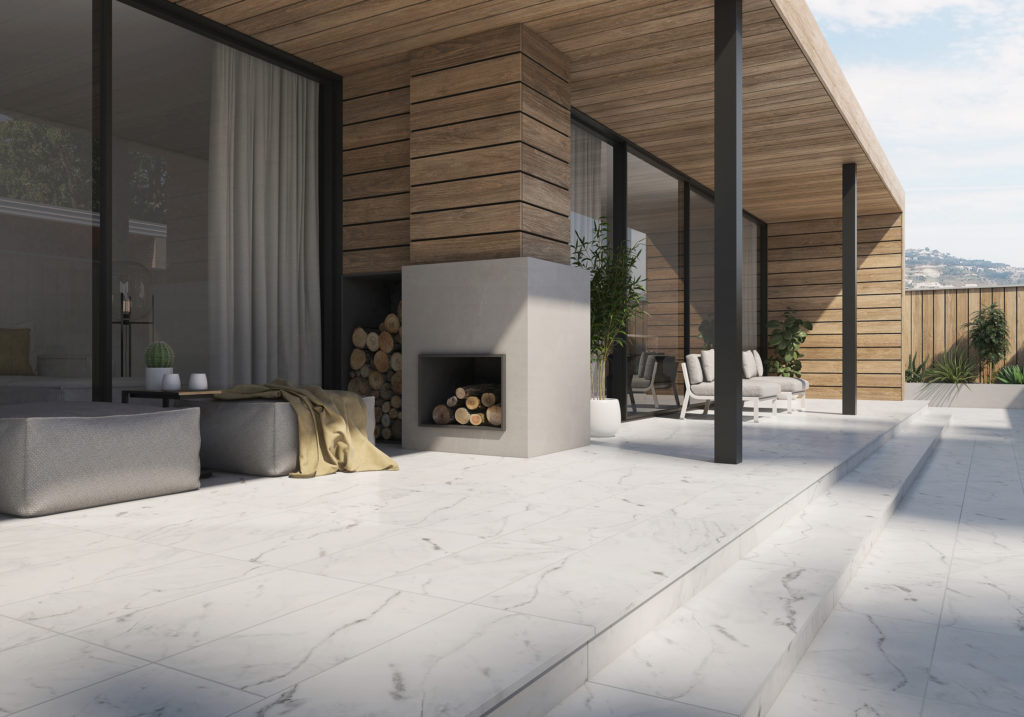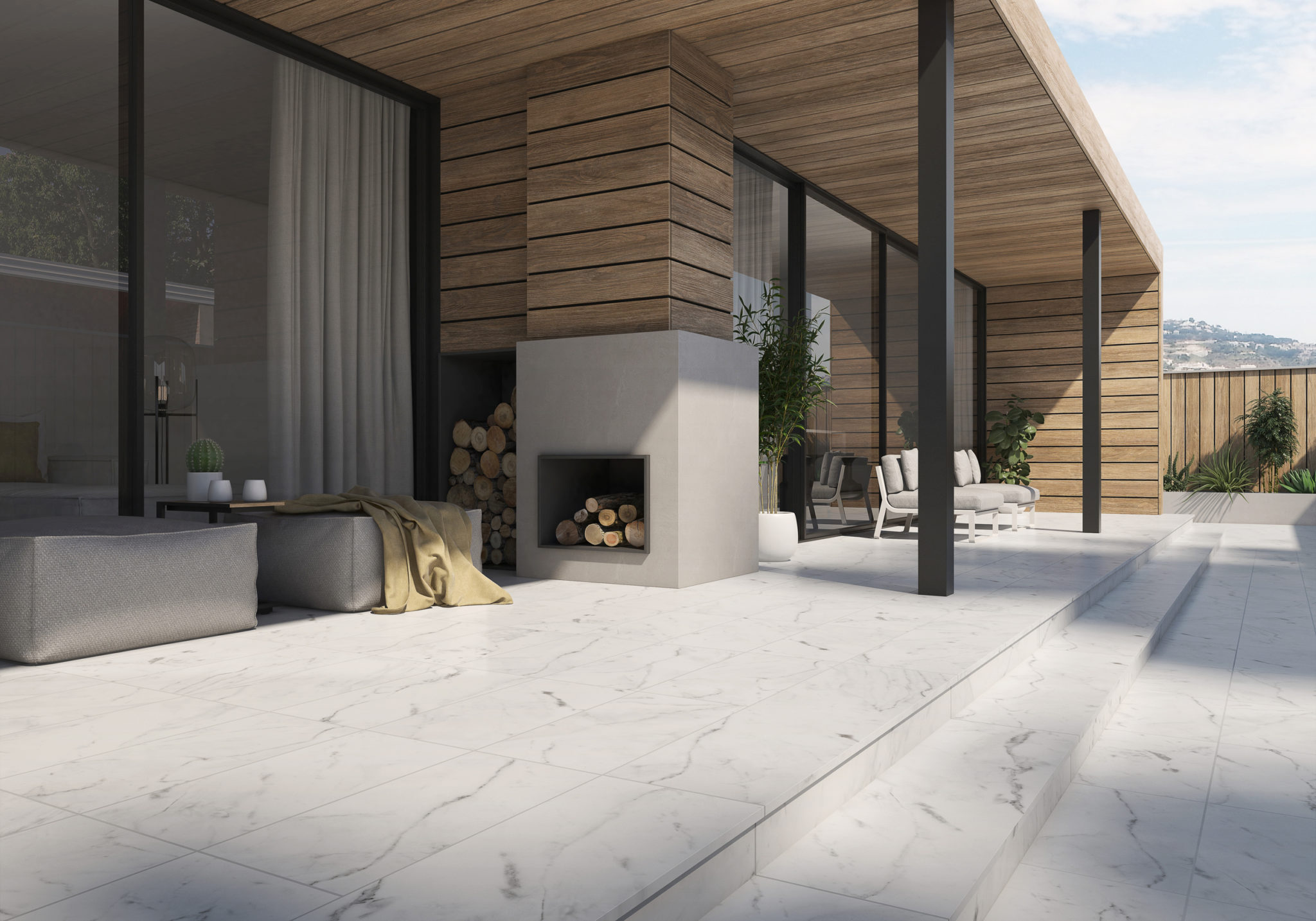 3. Imitation cement outdoor tiles
The modern Urban series brings industrial beauty to outdoor areas as an esthetic choice with a design based on the most contemporary of cement.
It's ideal for minimalist, cutting-edge terrace and garden styles.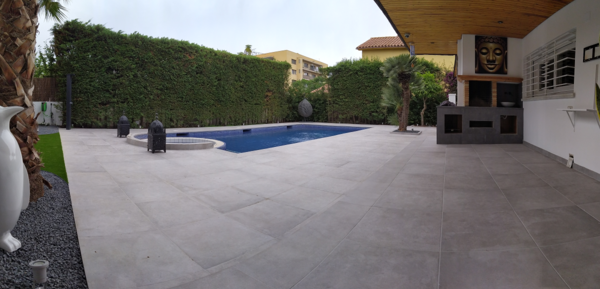 4. Imitation stone outdoor tiles
Along with wood, imitation stone porcelain is another finish that emphasizes the natural side of the areas it decorates.
The outdoor tiles from the collection Tibet and Petra, are not only resistant, long-lasting and non-slip, they combine that naturalness sought with graphics full of character.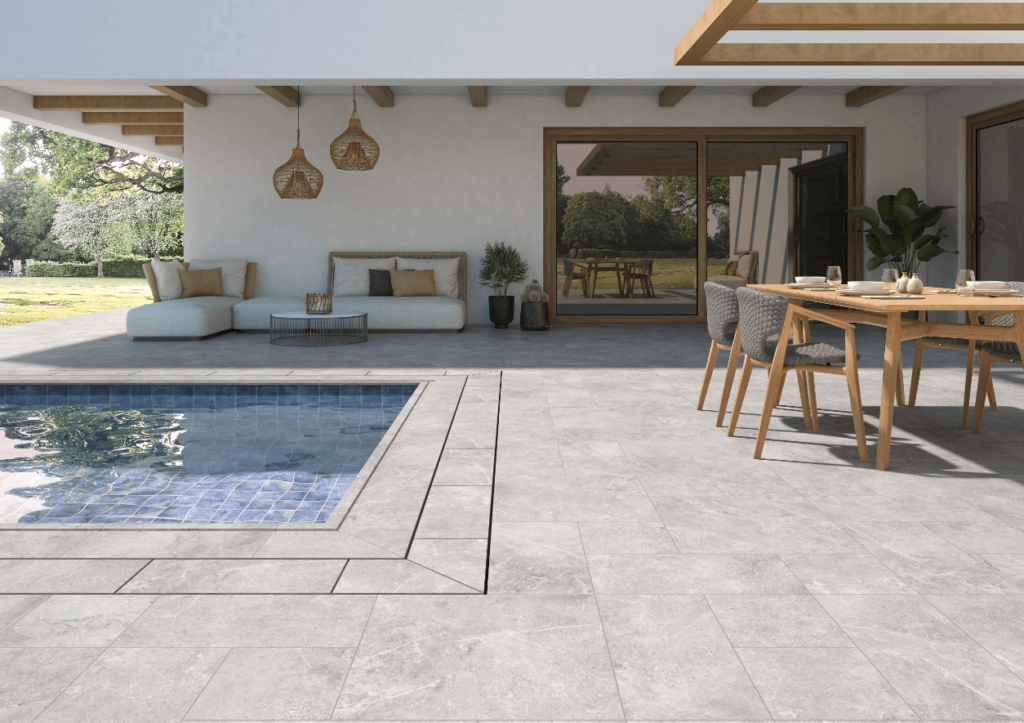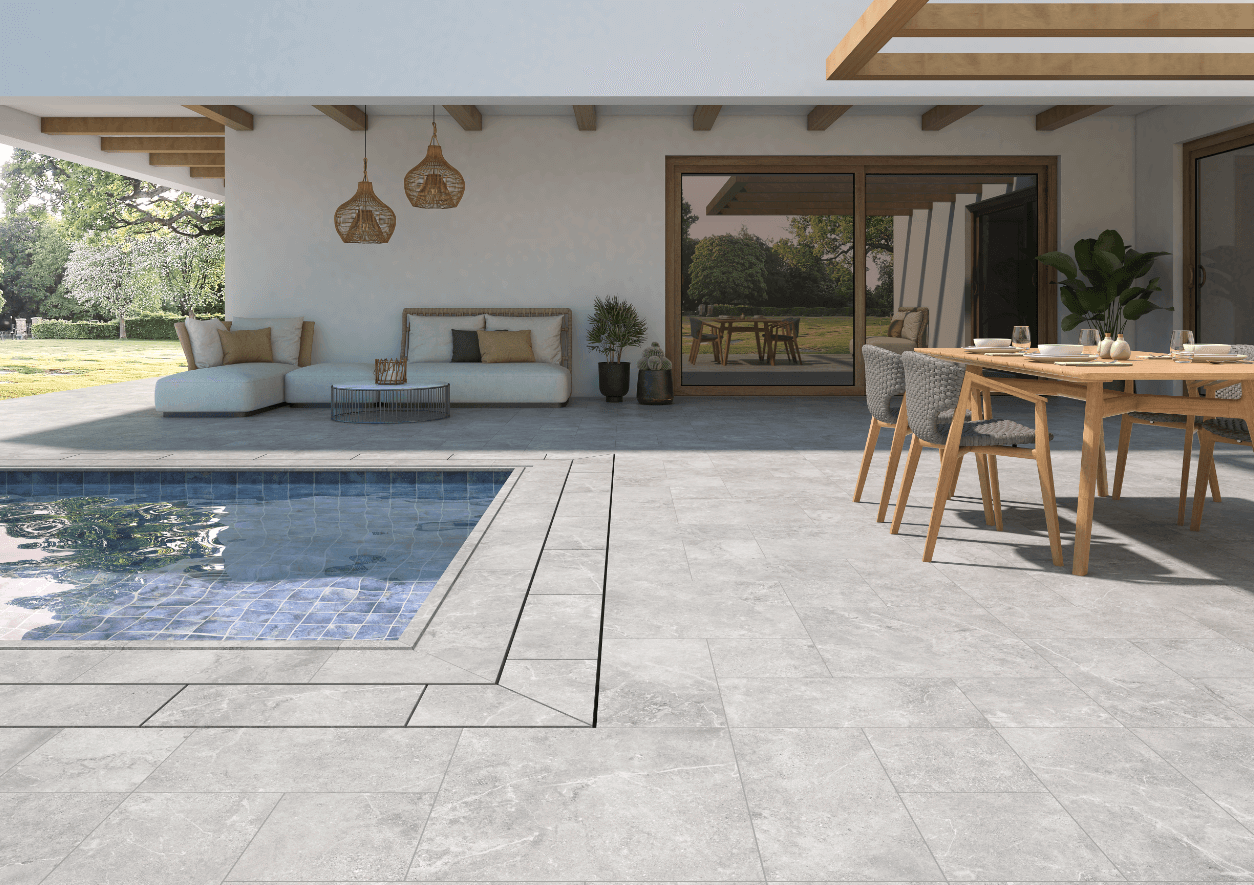 5. Country-style outdoor tiles
With an artisan essence for the most classical styles, Gres Aragón also has clinker collections like Columbia, Mytho, ORION or Natural
Orion.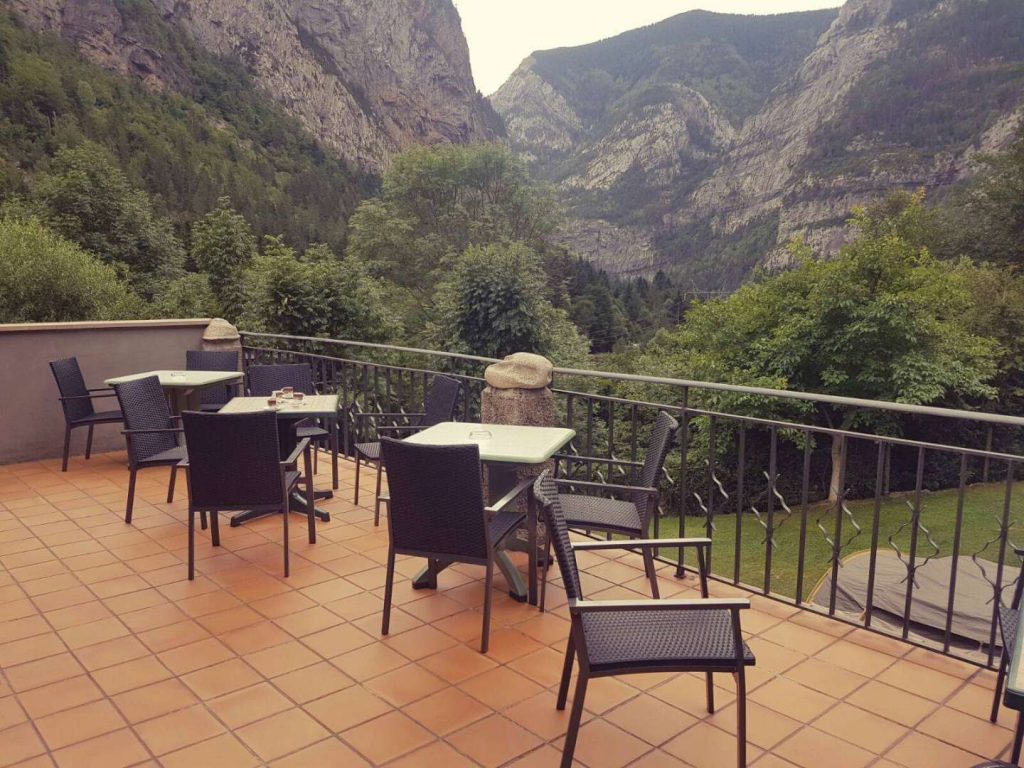 These decorative choices also reflect extra sustainability due to the exclusive manufacturing process, thereby boosting the naturalness of the terraces, gardens and pools where they're used for their great designs.
Would you like more information or some advice on how to choose the most suitable outdoor tiles? contact us. Please contact us