What is hydraulic flooring?
Technically, a hydraulic tile is a type of piece mainly comprised of cement, pigment and marble that is produced with a hydraulic press yet with no need for a kiln. They're traditional pieces linked to a very specific look.
Hydraulic flooring is known for the geometric and floral decoration and combination of colors. This look was widely seen in a number of decorative projects to give them elegance, vitality and trendiness. It's a vintage resource that was considered fashionable until the 1970s, which has come back thanks to new technologies.
At Gres Aragón, we have hydraulic ceramic flooring with the high-performance features and advantages offered by the extrusion process. Find out all about our high-quality, resistant and long-lasting hydraulic flooring for exteriors and interiors.

Characteristics of hydraulic flooring
The characteristic and iconic look of hydraulic flooring has come back with new manufacturing processes such as the extrusion process used by Gres Aragón which gives the magnificent hydraulic essence the high-performing features of extruded ceramic flooring.
What are the characteristics of extruded hydraulic flooring?
What are the characteristics of extruded hydraulic flooring?
DECORATIVE ELEMENTS
Esthetically, what most defines hydraulic flooring are the mythical decorative elements. Today's extruded hydraulic flooring is inspired in the most traditional decorative elements of old hydraulic flooring as they only way to maintain its essence.
HIGH RESISTANCE AND DURABILITY
The extrusion process makes it possible to create hydraulic flooring with exceptional resistance and durability, making it suitable for all types of areas and even the most demanding.
IN AND OUT
Gres Aragón hydraulic flooring is particularly ideal for interior rooms that open up to the outdoors.
MINIMAL MAINTENANCE
One of the advantages of ceramic flooring is the easy maintenance. This material is very easy to clean and, as a general rule, requires no specific products for maintenance.
HYGIENIC
The low porosity makes hydraulic flooring a highly hygienic surface which is perfect for all types of areas, especially kitchens and bathrooms.
100% SUSTAINABLE
Gres Aragón ceramic floor tiles, including our hydraulic models, have Environmental Product Declarations (EPD) certified by AENOR (Spanish Association for Standardization and Certification) for all extruded ceramic materials throughout their lifecycle.
Uses of hydraulic flooring
The unmistakable decorative power of hydraulic flooring is combined with the endless features of extruded ceramic meaning there are no limits as to how the Gres Aragón hydraulic collections can be used.
· Hydraulic flooring for kitchens.
· Hydraulic flooring for bathrooms.
· Hydraulic flooring for terraces and patios.
· Hydraulic flooring for living rooms and dining rooms.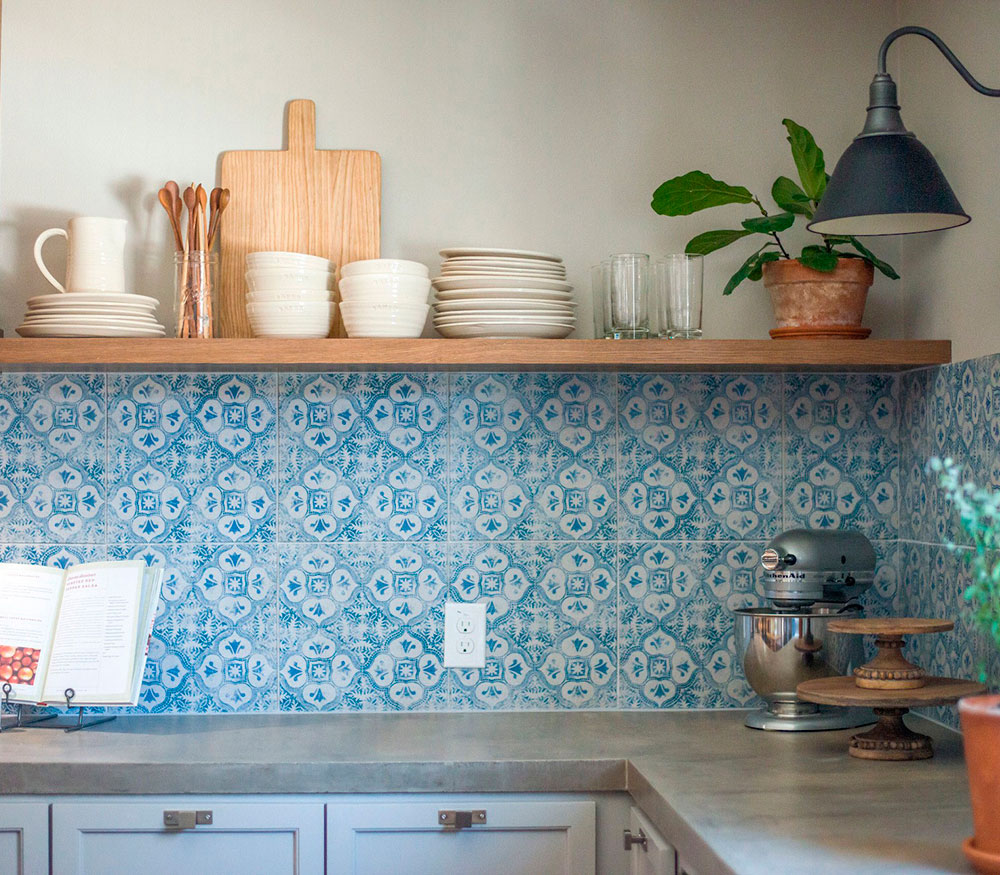 Hydraulic kitchen flooring
Kitchens are places that demand high-performing technical characteristics in the materials used to decorate them. Three of the most important to consider when choosing flooring are:
– Easy cleaning.
– Antibacterial material.
– The surface is fireproof.
Read more
Hydraulic flooring for kitchens is widely used, especially for retro, vintage, boho chic and naif style kitchens. It's also the perfect way to delimit open floor kitchens.
Hydraulic flooring provides a visual way to separate the cooking area from the rest of the room like a ceramic rug. It's an original way to disconnect two rooms next to each other without losing any space or eliminating the feeling of spaciousness.
Hydraulic bathroom flooring
Hydraulic floors in white and green and hydraulic flooring in blue are two of the most popular choices for large and small bathrooms. They're a safe esthetic bet as hydraulic flooring for bathrooms becomes the focus of the room design in addition to being the ideal technical solution since it's material that's suitable for wet areas and is easy to clean, hygienic and antibacterial.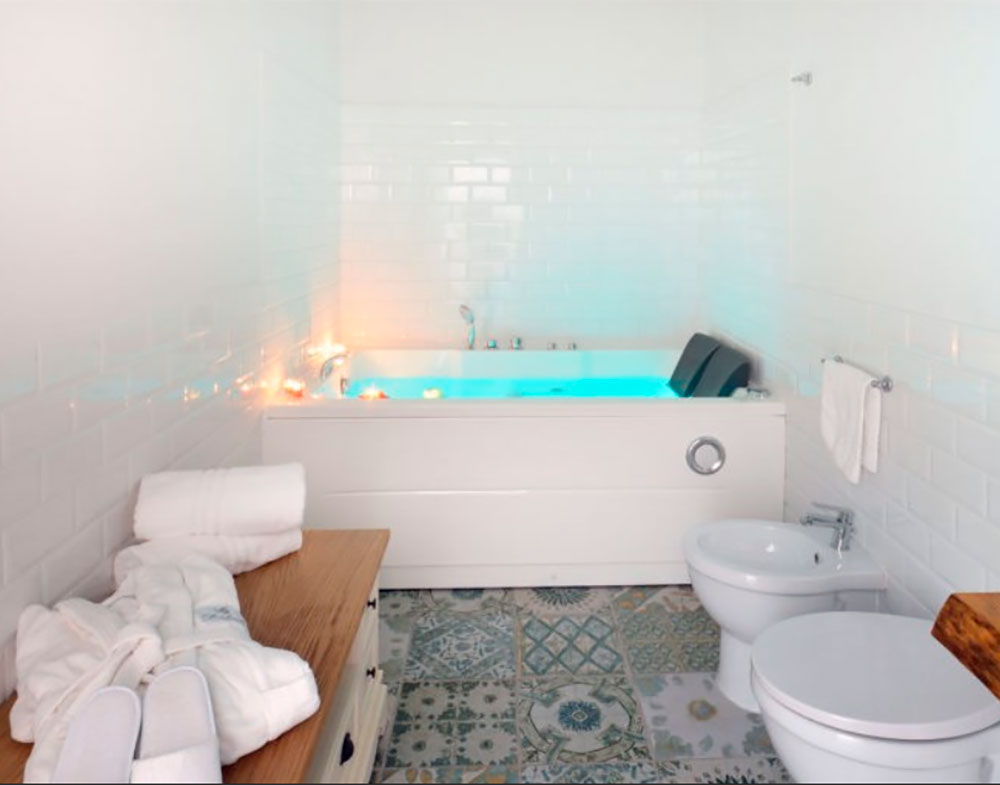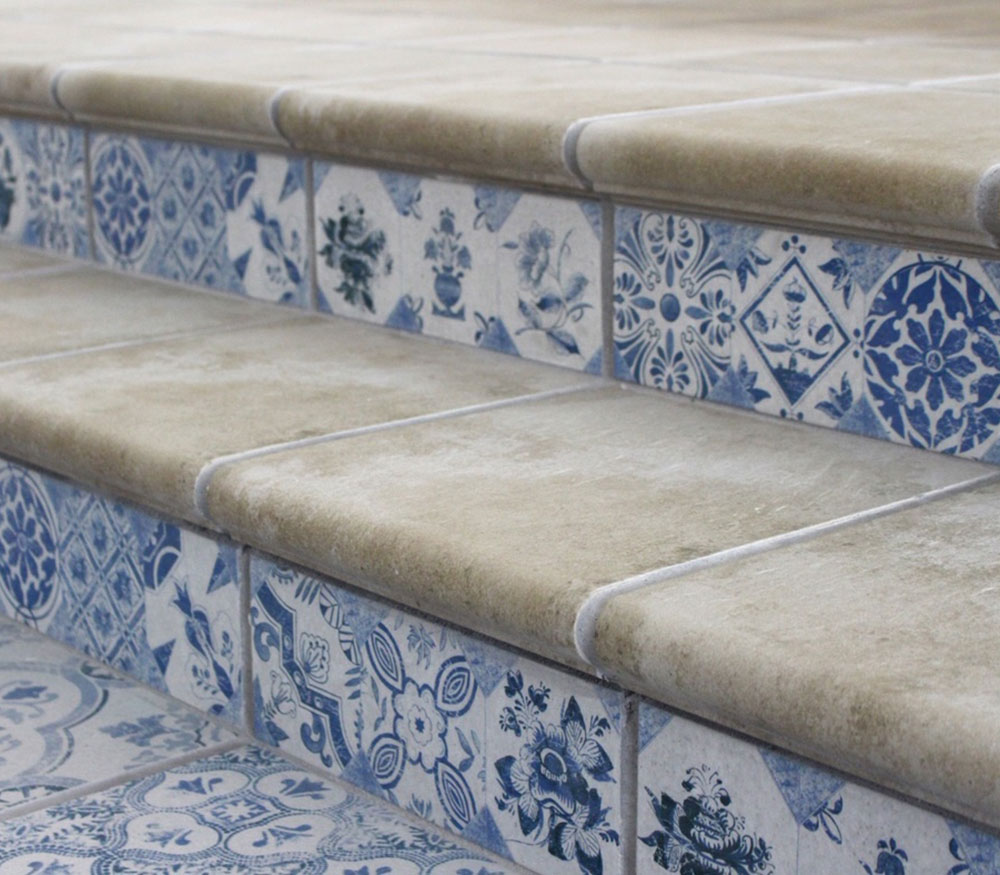 Outdoor hydraulic flooring
Connecting an interior area with an exterior area through flooring is possible with our extruded outdoor hydraulic flooring. That sought-after visual continuity between the different spaces is easier to plan with our collections comprised of different hydraulic ceramic pieces, which may be combined with each other, to create original designs. The design and final installation will make each place unique.
Hydraulic Flooring Prices.
Would you like to get pricing for our hydraulic flooring? Contact us via email. gresaragon@gresaragon.comor use our contact formTell us what type of hydraulic flooring you're looking for and we'll get you the information commitment-free.