imitation-wood-porcelain-tile-flooring-colors
Over the last several years, imitation wood porcelain tile flooring colors have become a must when replacing a floor or choosing new flooring.
Because of the extremely high technical resistance and durability performance of extruded and porcelain material, imitation wood tiling is currently the best alternative for natural flooring, parquet flooring, wood flooring and resin flooring for indoor and outdoor use.
Porcelain tile wood is one of the preferred materials when renovating the flooring in a home as the natural warmth of this natural element can be enjoyed all while getting guaranteed resistance and optimal durability.
Some of the major advantages of imitation wood porcelain tile flooringinclude the variety of formats available; the low porosity and, therefore, the anti-stain and anti-bacterial surface; easy cleaning and low maintenance; the fact that it does not scratch or split; and that it requires no polishing or smoothing, among many other technical features.
On the other hand, choosing imitation wood porcelain tile flooring for a home allows access to a large chromatic variety, adapting to all the esthetic needs of any space or project.
Of the different choices of imitation wood porcelain tile flooring colors available, those with tones, graphics and textures that reflect wood with immense realism such as oak or walnut, as well as other more Nordic style colors such as gray and beige particularly stand out.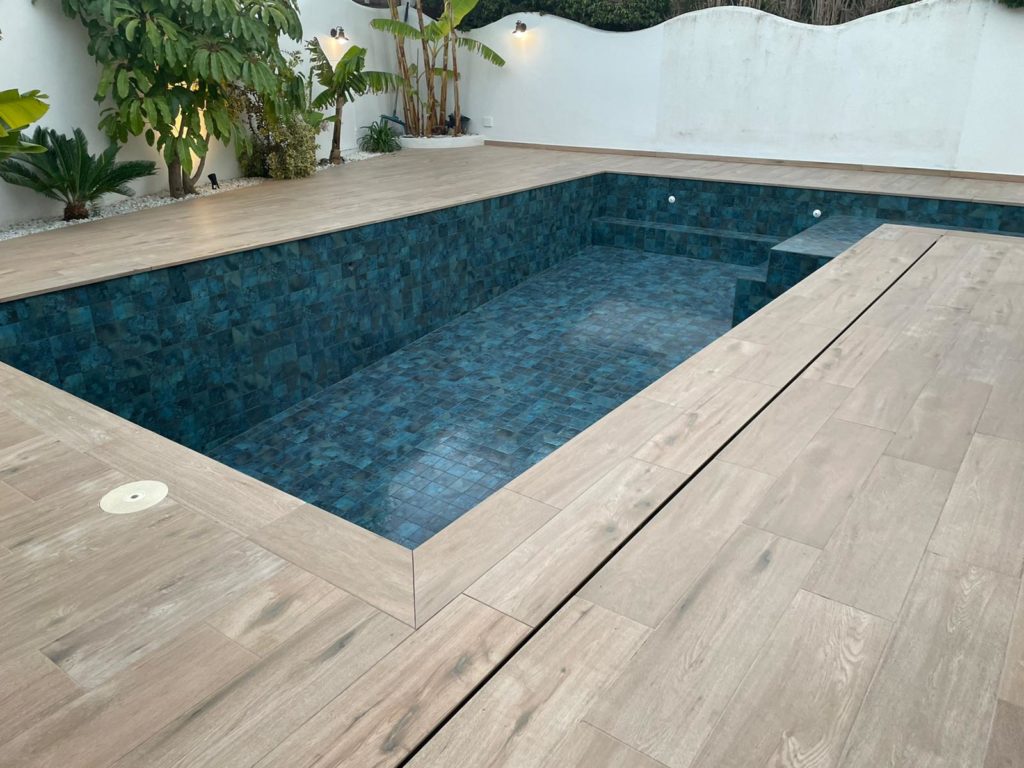 What color should you choose for your flooring?
Grey
The most recent esthetic and interior design trends have gone gray, even to the point that it has no doubt become one of the top choices among imitation wood porcelain tile flooring colors.
Available in our Ordesa collection, Gris is the best choice when looking for a Scandinavian look and touches of hygge.
This versatile color also makes it possible to design minimalist, neutral spaces with small doses of the warmth found in wood, as well as other areas which are demanding technically and safety-wise such as stairs, terraces and pools. They can also be cladded with gray imitation wood flooring given the wide range of special pieces available in the collection and the C3 non-slip finish.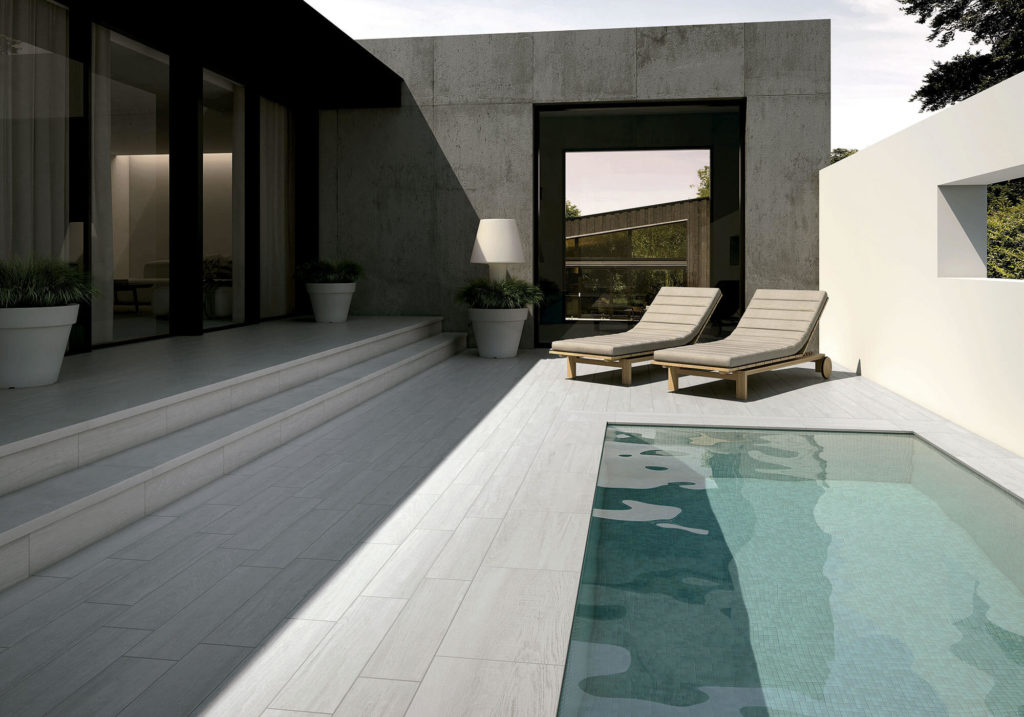 Marrón
In the same series and on the opposite side of the color wheel is brown. As a reworked turn on the traditional color of wood, the Ordesa collection combines natural and modern to perfection.
Choosing Marrón from among the imitation wood porcelain tile flooring colors means creating warm and very cozy places where any decorative style can be used for 100% adaptation to all tastes.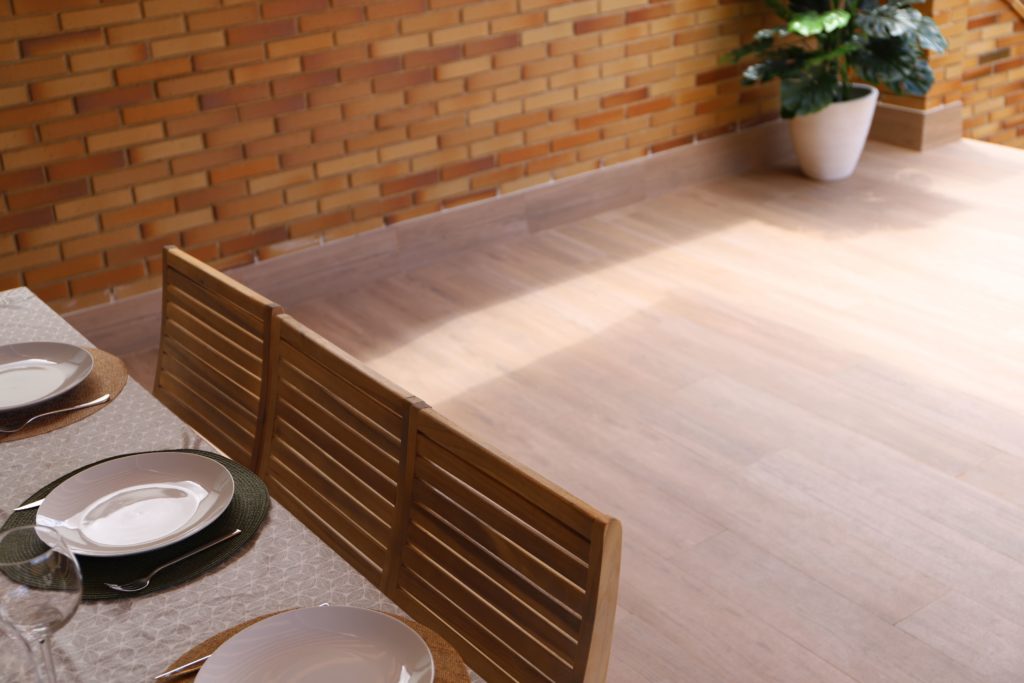 Roble
Now getting into some of the more classic imitation wood porcelain tile flooring colors, the one with the most fans is oak.
With a graphic that faithfully represents the wood of this tree, our Rodeno collection is perfect if you're looking for modern designs without giving up on that special feel that's always transmitted by everything classic; oak imitation wood ceramic flooring never fails.
Plus, the Rodeno collection also has all the special pieces necessary to clad any space, singular point or seam in addition to C3 non-slip finishes for exteriors.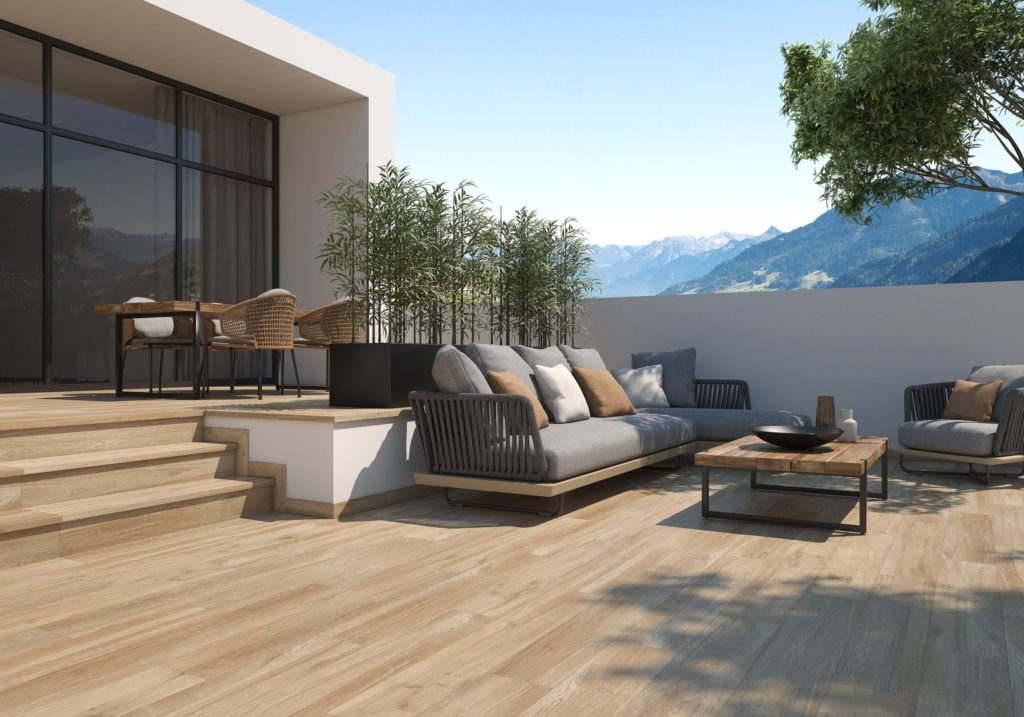 Beige
The palette of imitation wood porcelain tile flooring colors within the Nordic style is not only limited to gray as beige is another great choice.
In this case, beige imitation wood flooring is ideal for anyone looking to follow this fashionable decorating trend yet with a color that looks more like it belongs in nature and reflects that organic essence. If you love simple things, Beige from the Ordesa collection will be just right for you.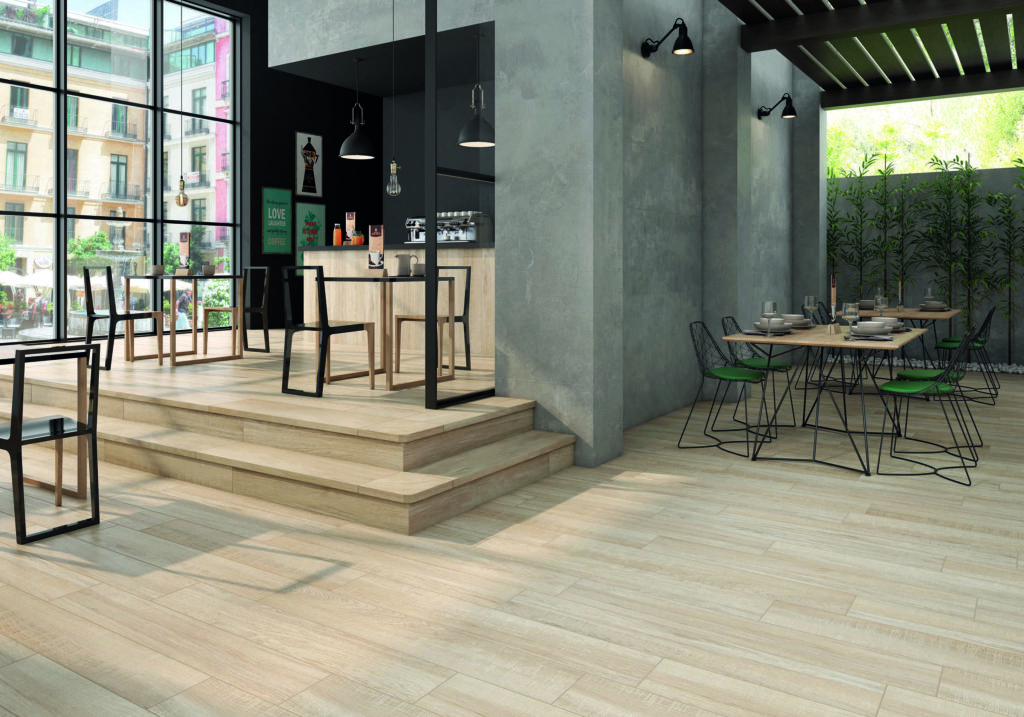 Nogal
Oak is one of the great classics among imitation wood porcelain tile flooring colors, but walnut is too. More intense, leaning towards dark brown, the Nogal color in our Rodeno series says pure elegance and sophistication.
It is certainly the right flooring when coziness is desired in large spaces. In such cases, they should have plenty of natural light sources to avoid dullness and take the design to the next level.
There's no doubt about it. Of all the imitation wood porcelain tile flooring colors, walnut is the real synonym for class and style.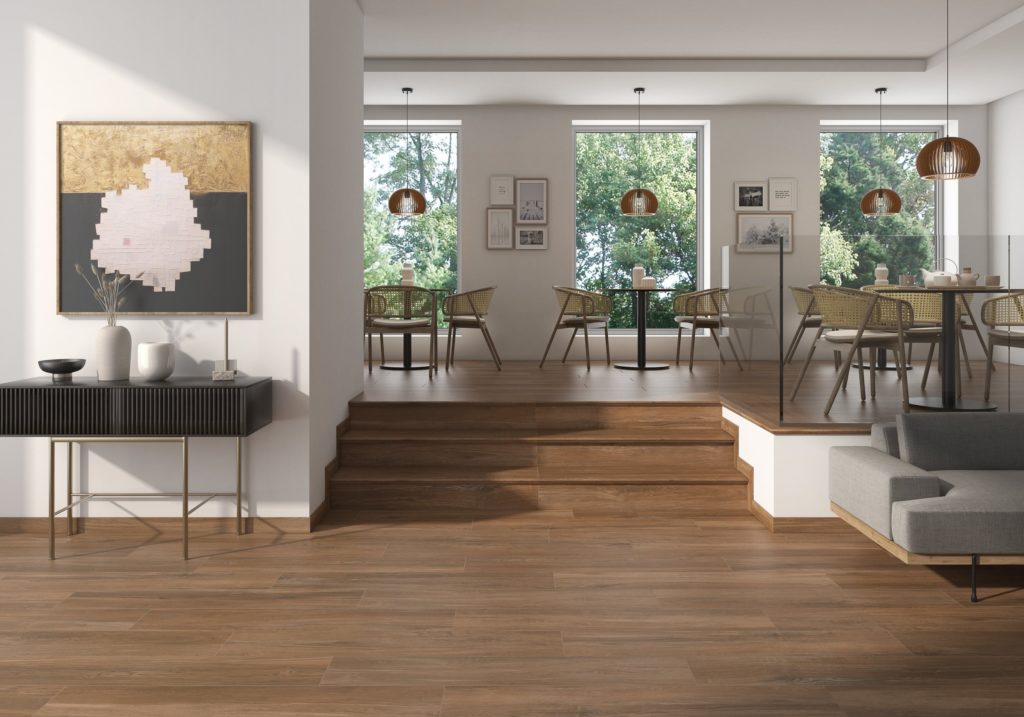 Natural
The perfect alternative and an unbeatable choice if you're not really sure which of the imitation wood porcelain tile flooring colors you should choose.
Modern, natural, simple, versatile, warm, cozy... this color is capable of offering everything you're looking for in a wood floor when it comes to today's architecture and interior design. The Natural color found in the Ordesa series is always a safe bet.
Click here here. And don't miss our collections and different imitation wood porcelain tile flooring colors